Bad Credit? Get Your Online Loan Today!
Good credit isn't required. We understand our customers' needs and work to meet them. We see you as more than an account number and want to work with you to get you the cash you need, when you need it.
Why choose NHCash.com for online loans?
Since 2002, NHCash.com has been a trusted direct lender to thousands of customers. We offer a quick and secure online loan application with instant decisions.
With direct lender loans, the information you submit on your application is securely sent to us and only us. Receiving an online loan from a direct loan lender means you will be dealing directly with NHCash.com, from the application stage through the repayment of your loan. No more confusing offers from thousands of loan companies spamming you nonstop!
Our lines of credit provide our customers with continued access to the cash they need. Customers with accounts in good standing have access to credit line increases and drawdowns to meet their ongoing cash needs. We also report our customers' payment history to major credit bureaus like TransUnion.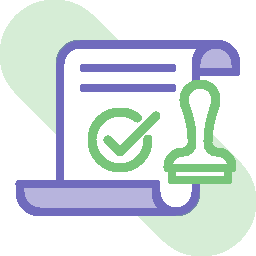 No Minimum Credit Score Required
If you've got a low credit score, most lenders don't even look at you. With us, that's not the case. Whatever credit score you have, here you're in the right place.

You can still get approved, even with a low credit score!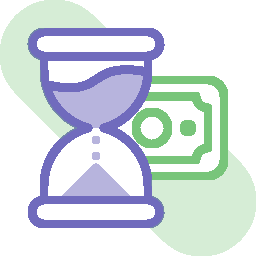 Receive Your Money the Same Day
There is no point in making things complicated. With us, the application process takes only a few minutes and the approvals are instant.

Get the cash you need, when you need it!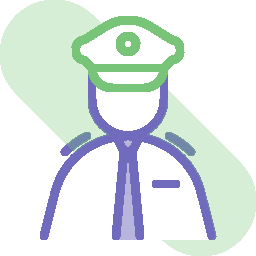 Private & Secure
For us, privacy is of utmost importance. Your data and activity on our site are protected. Whenever you want to get a new loan, login securely to our application.

We value your privacy!
Trusted by Thousands of Customers!
If you have tried and been disappointed by other lenders who promise online loans for customers with bad credit, please check our Trustpilot reviews to see what thousands of people have to say about receiving a credit line from NHCash.com.
Do I qualify for an online loan with NHCash.com?
NHCash.com will consider you for a credit line if you meet these minimum requirements:
18 years of age or older
resident of New Hampshire, Kansas, Utah, Wisconsin, Idaho, Delaware, Tennessee, Michigan or Colorado
have a qualifying checking or savings account that has been open for more than 30 days
have a steady source of income (Self Employment, Social Security and Disability acceptable) , and
have a valid e-mail address
Get started with our online application to see if you qualify for a credit line up to $2,000.
The average initial credit line size is typically between $250-$500.
When you demonstrate a record of positive payment performance you may be entitled to credit line increases up to the maximum credit line size of $2,000.
Your easy, low-payment borrowing option
If I borrow $
my estimated monthly* payment will be $65.23
NHCash.com provides open-end, revolving line of credit accounts.
There is no minimum or maximum repayment period.
All lines of credit can be paid off at any time without penalty.
* Most NHCash.com lines of credit feature a 28-day billing cycle with thirteen billing periods in the calendar year. You will have a minimum payment due in each billing period. The sliding payment graphic above is for demonstrative and marketing purposes only. Rates, fees, and billing cycles may vary depending on your account and/or your state's laws and regulations. The average initial line of credit size is between $250-$500. Demonstrating a record of payment performance may entitle you to credit limit increases up to the maximum credit line size of $2,000.
What are Fast Cash Loans?
Fast cash loans are one of many options you have when you have an emergency need for cash. Previously, a fast cash loan was thought of as a payday loan that you got from applying for a loan in a storefront payday lending establishment. Nowadays, fast cash loans are almost all originated online. For most lenders, all you need to qualify is to be 18+ with a bank account and an ability to repay the loan. Some loans are approved immediately, or in some cases, extra validations may be needed so loans can take a few day to get approved and funded.
NHCash provides fast cash loans. As an online lender, we can help you get cash into your bank account quickly and securely, even if you have a bad credit score. Apply online to get access to a fast cash loan in the form of a revolving line of credit to meet your ongoing cash needs. Our application is quick, easy, and secure.
What Are Open Ended Lines of Credit?
Open ended lines of credit are preapproved loans between the lender and borrower. Rather than receiving one lump sum of cash after approval, a borrower with an open ended line of credit is advanced an initial draw from their existing line and can periodically draw from their line of credit over time up to a certain limit, without having to reapply. Borrowers are responsible for making a minimum periodic payment in each billing cycle, much like a credit card.
An NHCash.com open-ended line of credit can be an excellent way to satisfy continuous cash needs. As you make your minimum periodic payments on time, you can request credit limit increases to get a higher limit on your line of credit. After making 5 on-time payments, you can request an additional drawdown on your line of credit to get additional cash.
What are Direct Lender Loans?
A direct lender loan is a loan from a company that accepts applications, underwrites the applications themselves, and funds the loans directly to the customer without using an affiliate or referral service. Many online borrowing options are provided to customers through a referral network where the customer inputs their information and companies that pay to be a part of the referral network are matched with applicants based on their needs. When using this type of service, it's often difficult to know which company actually gave you your loan and which company you should be dealing with when you have issues or questions.
NHCash.com is a direct loan lender, meaning that we receive your application directly. Our dedicated team then underwrites your application and ensures the cash is deposited into your account, typically 1-business day after approval. Being a direct loan lender allows us to serve as a single point of contact for you, which makes administering your loan much easier. It also allows us to make lending decisions based on many individual factors rather than pre-determined eligibility criteria like FICO score cut-offs.
What are Low FICO Score Loans?
A FICO score is a number calculated based on the information in your credit report. Many lenders consider your FICO score when making a determination of whether they should approve you for a loan, and if so, how much money they'd like to give you. A low FICO score loan is a loan for borrowers with low FICO scores.
NHCash.com originates low FICO score online loans and low credit score online loans to customers with little to no credit over the internet. We look at a lot of different factors before deciding whether to give a loan and a low FICO score or low credit score is just one small factor.
What Are Online Loans?
Online loans are loans originated via online applications. The cash for the loan is typically deposited directly into the customers bank account without needing to deposit a check or other similar note. Online loans allow you to apply for a loan from anywhere, receive an approval, and receive your cash directly into your bank account without ever having to go to a storefront.
NHCash.com is an online loan lender providing loans to residents of New Hampshire, Wisconsin, Utah, Kansas, Idaho, Delaware, Tennessee, Michigan and Colorado.
What Are Personal Loans?
Personal loans are a type of loan that a bank, loan institution or other lender will make that are typically not secured against any asset such as your home or car. They're also commonly known as unsecured loans. Usually the most common types of personal loan will have a fixed time to pay them back and they will require monthly repayments.
NHCash.com gives a type of personal loan called a revolving credit line which is also not secured to your home or car title, so this is also a personal loan. Where a personal loan and our credit lines differ is that a personal loan is closed out at the end, but our credit lines stay open for you to draw down as needed when you require extra funds.
What Are Payday Loans?
A payday loan is a short-term, unsecured loan with high interest rates. The term "payday" in payday loan refers to when a borrower writes a postdated check to the lender to pay for the loan, most likely on their next upcoming payday.
NHCash lines of credit are a great alternative to expensive and risky payday loans. Our interest rates are substantially lower than a payday loan and with the revolving credit lines, you can draw down on your account as needed so it meets ongoing cash needs.
What Are Microloans?
Microloans are very small dollar loans that are originated by individuals (peer-to-peer lending) or alternative financial services providers, rather than traditional banks or credit unions. These loans can take various structures and have unique terms.
Our loans are direct lender loans, so we lend you the money. Our underwriting team will internally check your suitability and decide whether you qualify for a line of credit.
What Is a Title Loan?
A title loan is a type of secured loan where borrowers can use their vehicle title as collateral for the loan. Borrowers who get title loans must allow a lender to place a lien on their car title, and temporarily surrender the hard copy of their vehicle title, in exchange for their loan funds.
With NHCash.com's unsecured, revolving lines of credit, there is no need to surrender any title or offer any form of collateral as we give loans based on your personal credit profile and other characteristics.
What Is a Revolving Credit Line?
A revolving line of credit allows borrowers to get approved for a line of credit account and receive an initial cash drawdown from their available credit when approved for the loan. Customers make payments each billing cycle consisting of principal, interest, and fees.
NHCash.com exclusively offers revolving lines of credit.
What Are Bad Credit Loans?
Bad credit loans come in many forms, but the general premise with these types of loans is that they are made available to applicants with low credit scores or limited credit history.
We offer bad credit loans and they are based on many factors of your history. No credit score is too low to receive an approval, so you can even get a loan from NHCash.com even if you have a low FICO score.
What Are Poor Credit Loans?
Poor credit loans are loans made available to those with low credit scores or a limited credit history due to not having previously taken out loans or other similar factors.
NHCash.com does not have a minimum credit score requirement. As such, no credit score is too low to receive an approval for an NHCash revolving line of credit.
What Are No Credit Online Loans?
Generally speaking, there are two types of no credit online loans. Some providers of no credit online loans do not require any credit profile and the provider will not even perform a credit check as part of the application.
NHCash.com considers your credit when underwriting your application, but we look at hundreds of different attributes when determining your suitability for a loan. We have an internal scoring system so having no credit is normally no problem.
What Are Loans for Bad Credit?
Many financial institutions look at your credit score as a way to calibrate the likelihood that you will repay your debt prior to approving you for a loan. Having a bad credit score or limited credit history can hurt your ability to access cash when you need it.
We look at many factors and we have been giving loans to people with bad credit for many years. Your credit score will not normally be a problem for a loan even if you have really bad credit.
What Are Small Cash Loans Online?
Typically a small cash loan made online will be between $300 and $600. The loans are not secured and are normally structured as installment loans, requiring you to pay back a predetermined payment each month for some set term until the loan is fully repaid. Most small cash online loans do not allow for access to additional cash until the initial loan is fully repaid and the lender typically will require a customer to re-apply and undergo an additional credit inquiry.
NHCash.com gives small cash loans online to eligible borrowers, including those with little to no credit or bad credit. The application process is entirely online. The average initial line size ranges between $350-$500. Customers are required to make their minimum periodic payment in each billing cycle, which allows them to request additional credit limit increases and drawdowns from their credit lines, so that they have access to more cash before the initial loan is paid off without reapplying.
What Are Flex Loans?
Flex loans are another term for unsecured, open-end revolving lines of credit. Once approved, you can drawdown cash from your available credit limit.
As the "flex" name would suggest, a line of credit provides added flexibility because you can draw cash from your credit limit as needed.
What Are Installment Loans?
If approved for an installment loan, you will receive a set amount of cash and the terms of your loan will require you to pay it back over a set period of time with specific payment amounts.
Contrary to an installment loan, NHCash.com offers open-end revolving lines of credit.
What Is a Line of Credit?
A line of credit is a type of loan that functions very similarly to a credit card, but without the plastic payment device.
NHCash.com loans are open-end, revolving lines of credit, meaning that customers make a minimum payment in each billing cycle. After 5 on-time payments, customers can request credit limit increases so that they have access to additional cash.
What Are Signature Loans?
A signature loan is a type of unsecured loan that can be used for a variety of purposes. In underwriting a signature loan, the lender considers various criteria before issuing the loan. Generally, the only collateral required is the borrower's promise to repay the loan. Once the loan is paid off, the account is closed and the borrower must reapply if they need additional cash.
NHCash.com revolving lines of credit are similar to signature loans in that they are unsecured and can be used for a variety of personal, family, and household purposes. NHCash.com revolving lines of credit are a very good alternative to signature loans because they offer the benefits of flexibility, but without the need to reapply to meet your ongoing cash needs.
What are Personal Loans for Bad Credit?
Personal loans for bad credit are loans that can be used for personal, family, and/or household goods and purposes. They can take many forms including, installment loans, title loans, payday loans, lines of credit, and other types. A bad credit personal loan is an excellent way to get access to cash to cover a bunch of different expenses if you have poor or bad credit, although many personal loans for bad credit have higher interest rates than those products available to those with higher credit scores.
NHCash.com gives personal loans for bad credit in the form of an open-end line of credit. This means that your loan doesn't have a specific end date or payoff date. Many other loans require you to make a specific number of predetermined payments until the loan is paid off. An NHCash.com personal loan for bad credit works differently because you receive an initial credit limit and then after making 5 on-time payments, you're eligible for a credit limit increase and an additional drawdown of more cash from your line of credit.
Previous
Next
A cost-effective alternative to a payday loan
We provide revolving lines of credit in the states of
New Hampshire, Kansas, Utah, Wisconsin, Idaho, Delaware, Tennessee, Michigan and Colorado.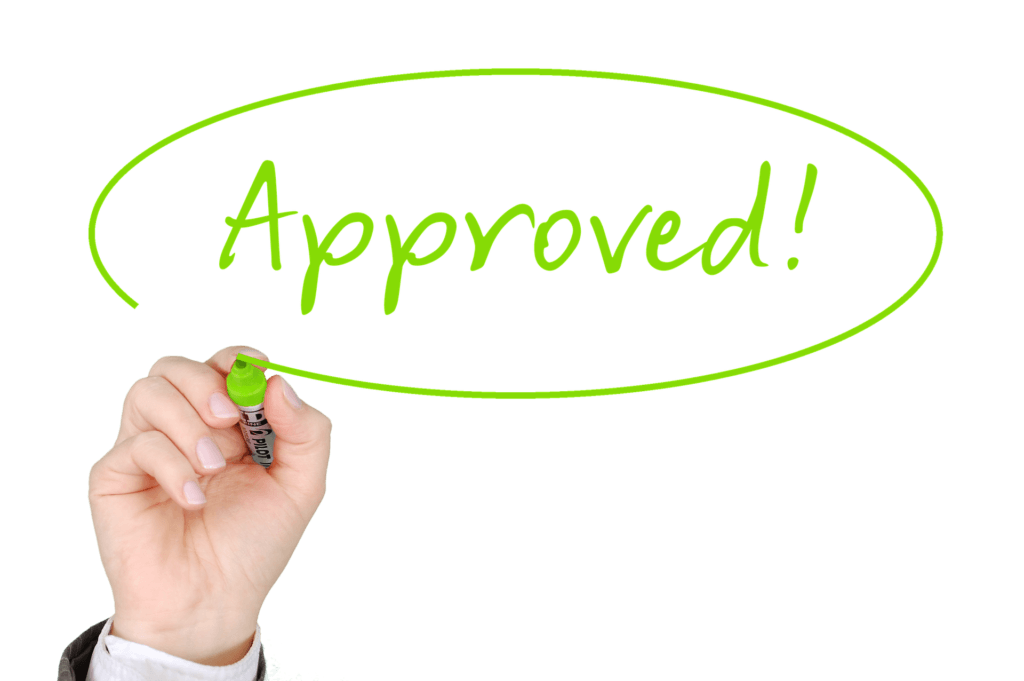 Your Online Loan Is Waiting
Big banks and Wall Street investors put their money on corporations. At NHCash.com, we lend to you because we're betting that with a little help now, you'll do great things later!