Bad Credit Loans in Kansas
Get the cash you need the same day you apply*
Fast application & instant approvals
No minimum credit score required
Deposits available same day
Private & Secure
* Applicants typically receive approved lines of credit within 1 business day.
NHCash.com offers open-end, revolving lines of credit to residents of Kansas! An open-end line of credit can be an excellent way to meet your ongoing cash needs. Approved applicants receive an initial cash drawdown from their line of credit. Qualified members may then apply for and receive additional credit limit increases and cash drawdowns as they're needed. So you have access to the cash you need, when you need it!
Concerned about your credit score? NHCash.com does not have a minimum credit score requirement! While we will look at your credit as part of your application, we evaluate hundreds of data points when considering your application for approval.
No credit score is too low!
NHCash.com offers revolving lines of credit to residents of Kansas.
They are often a better alternative to
Loan agency
Flex loans
Installment loans
Microloans
Bad Credit Loans
Poor Credit Loans
No Credit Online Loans
Loans for Bad Credit
Small Cash Loans Online
Online Loans
Personal Loans
Low FICO Score Loans
NHCash – your alternative to payday loans in Kansas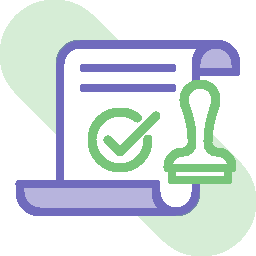 No Minimum Credit Score Required
If you've got a low credit score, most lenders don't even look at you. With us, that's not the case. Whatever credit score you have, here you're in the right place.

You can still get approved, even with a low credit score!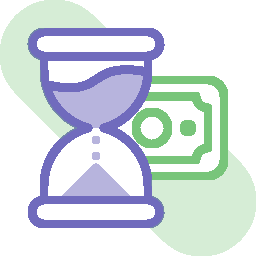 Receive Your Money the Same Day
There is no point in making things complicated. With us, the application process takes only a few minutes and the approvals are instant.

Get the cash you need, when you need it!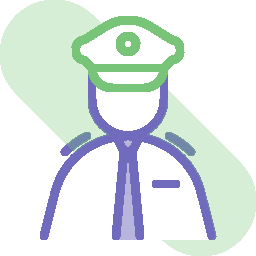 Private & Secure
For us, privacy is of utmost importance. Your data and activity on our site are protected. Whenever you want to get a new loan, login securely to our application.

We value your privacy!
Your easy, low-payment borrowing option
If I borrow $
my estimated monthly** payment will be $54.00
See how we compare
PayDay Lender
$
5.71
per day
** Average initial line size between $250-$500. Demonstrating a record of positive payment performance may entitle you to credit line increases up to the maximum line size of $2,000. Sliding scale graphic is for demonstrative purposes only. Rates, fees, and billing cycles may vary depending on your account and/or your state's laws and regulations.
NHCash.com provides online loans across the state of Kansas.
Wichita
Overland Park
Kansas City
Olathe
Topeka
Lawrence
Shawnee
Emporia
Hutchinson
Elkhart
Atwood
Coolidge
Belleville
Salina
Arkansas City
Concordia
Garden City
Hays
Liberal
Stockton
Understanding the Line of Credit
Your loan with NHCash.com is an open-end, revolving line of credit. Once approved, you will receive an initial credit limit and an initial cash drawdown from that credit limit. Your drawdown will be deposited into the account you selected on your application. After a minimum of 5 on-time payments, you will be eligible to request additional credit limit increases and drawdowns.
Line of Credit Amount
The average initial credit limit ranges between $350-$500. The best part about an NHCash.com open-end line of credit is that you can request more cash without having to re-apply or fully pay off your previous drawdown! You may request credit limit increases up to the maximum credit line size of $2,000!
Taking a Drawdown
Once qualified members request a credit limit increase, they can request drawdowns for the total credit available to them all at once, or in smaller increments as needed over time. When you request a drawdown, funds will typically be deposited into your account on the next business day.
Making a Payment
Each billing cycle, you will receive a periodic billing statement that details account activity during the period and explains how much you owe. You are required to make your minimum payment by your due date. You're always welcome to pay more than your minimum payment due without penalty.
We also understand that situations come up that may require you to change your payment; you can make an online payment adjustment to move your due date out by up to 7 days without incurring any additional fees.
Kansas Rates and Fees
Important Disclosures for Open-End Credit Accounts in Kansas
Interest Rates and Interest Charges
| | |
| --- | --- |
| Annual Percentage Rate (APR) for Cash Advances | 35.99% |
| Annual Percentage Rate (APR) for Balance Transfers† | 35.99% |
| Annual Percentage Rate (APR) for Purchases† | 35.99% |
| Paying Interest | Finance charges begin on the transaction date, except in states requiring a grace period, in which case your due date is at least 25 days after the close of each billing cycle and we will not charge you interest if you pay your entire balance by the due date. |
| Minimum Interest Charge | No Minimum Interest Charge. |
Fees
Participation Fee
$1.36 per day within each 28-day billing period that the Account remains open. The annualized amount of the Participation Fee is $497.76 based on 13 billing periods per year.‡
New Accounts Origination Fee
$100 one-time fee for new accounts added to your balance at account opening.
Balance Transfer Fee
$50
Penalty Fees
Late Payment – Up to $10
Returned Payment – $25
How We Will Calculate Your Balance: We use a method called "average daily balance (including current transactions)." Open-end Credit Agreement for more details.
Daily Periodic Rate: The daily periodic rate used to figure interest for your Account is .09833%, which is calculated by dividing the APR by 366.
† At such time as we make them available to you.
‡ You are only responsible for paying the Participation fee for those billing periods during which your Account remains open. This fee is an annual fee billed periodically and is pro-rated for the number of days within the billing period.
Billing Rights: Information on your rights to dispute transactions and how to exercise those rights is provided to you in your Open-end Credit Agreement and included with every periodic statement you receive.
Trusted by Thousands of Customers!
If you have tried and been disappointed by other lenders who promise loans for customers with bad credit, please check our Trustpilot reviews to see what thousands of people have to say about receiving a credit line from NHCash.com.