A Line of Credit (LOC), sometimes called a credit line, is a set borrowing limit that can be used any time cash is needed. The borrower can withdraw cash as needed, until the limit is reached. As the loan is repaid, it can be borrowed again, much like a credit card but without a physical card.
When people need money to make ends meet or need some extra cash to pay for an unexpected bill or emergency, consumers with less-than-perfect credit typically seek out payday loans, but this normally isn't the best option for most customers. This is because the sum total of the amount you borrowed from a payday lender, plus interest and fees that are often well over 300% APR, will come due on the consumer's next pay day. Most often, the consumer's financial situation has not yet recovered in such a short time, rendering them unable to repay the payday loan and forcing them to rollover the loan, thereby extending the interest period and incurring additional fees.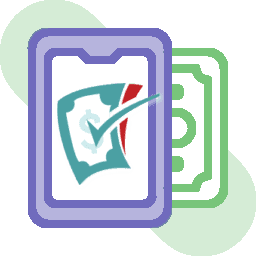 NHCash.com loans are open-end, revolving lines of credit, meaning that customers make a minimum payment in each billing cycle. After 5 on-time payments, customers can request credit limit increases so that they have access to additional cash.
An open-end line of credit allows a person the flexibility to borrow cash over time to meet ongoing cash needs and to repay what has been borrowed with more flexible terms. In addition to offering much lower rates and fees than payday lenders, open-end lines of credit allow consumers to make only the minimum payment due in each billing cycle, making repayment fit more comfortably into your existing budget. Further, consumers can keep the account open as long as they wish, so they can have the cash they need when they need it.
What Makes a Line of Credit With NHCash.com Different?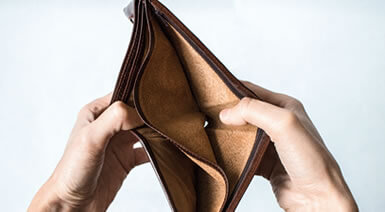 Line of Credit Vs. Payday Loan
Payday loans are typically very short loans with extremely high interest rates – generally much higher than installment loans or a line of credit. A lot of new users to NHCash wish they knew about the personal lines of credit we have before they took out a payday loan. This is because the rates are much more reasonable and the structure of the loan makes more sense for our borrowers to be successful in repaying their loans.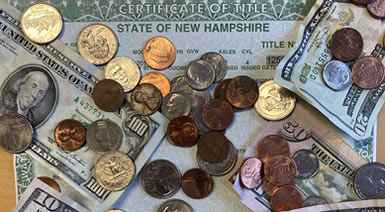 Line of Credit Vs. Title Loan
NHCash.com offers open-end revolving lines of credit that are unsecured. What does this mean for you? There is no pledged collateral for the loan – meaning, if you default on your loan, we will not repossess any of your personal property. We base our decision to give you a loan on hundreds of data points about you.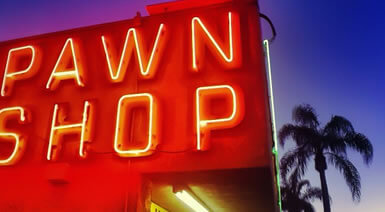 Line of Credit Vs. Pawn Shop
A pawn shop is often the first thing people think of when they need money fast. If you have valuable possessions, a pawn shop will typically pay you for your goods and then try to sell them at their store. By and large, pawn shops do not pay the true value for the goods, so you are losing something of value in exchange for less cash value than your goods are actually worth.
Ready to Apply?
Peace of mind is at your finger tips 24/7. Apply for your NHCash.com line of credit today!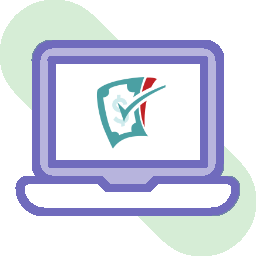 Requirements
18 years of age or older
resident of New Hampshire, Kansas, Utah, Wisconsin, Idaho, Delaware, Tennessee, Michigan or Colorado
have a qualifying checking or savings account that has been open for more than 30 days
have a steady source of income (Self Employment, Social Security and Disability acceptable) , and
have a valid e-mail address
FAQs About Your Line of Credit
What is the maximum line of credit that I can borrow?
NHCash.com currently provides lines of credit of up to $2000. Average initial line size between $250-$500. Demonstrating a record of positive payment performance may entitle you to credit line increases up to the maximum line size of $2,000.
Can I pay off my line of credit right away?
Yes. You may pay off your line of credit as quickly as you would like and there are no pre-payment penalties associated with doing so. However, we highly recommend keeping your revolving line of credit open so you have continued access to cash when you need it. Additionally, maintaining a credit account in good standing for a long period of time has been shown to significantly improve credit scores.**
** NHCash.com, LLC does not provide credit repair or counseling services.
How can I establish and build my credit with an NHCash.com line of credit?
Opening a line of credit, paying your account on time, maintaining a low credit balance, and keeping your account open may help you establish and build your credit.
Can my line of credit be deposited into my savings account?
Yes! NHCash.com can deposit your line of credit into any qualifying checking or savings account you prefer.
Can my line of credit be used anywhere?
NHCash.com uses your qualifying checking account or savings account to deposit your line of credit so you can use it like you would use any cash in your account. Use it to pay for groceries, gas, utilities, pets, and emergencies, etc.
Trusted by Thousands of Customers!
If you have tried and been disappointed by other lenders who promise online loans for customers with bad credit, please check our Trustpilot reviews to see what thousands of people have to say about receiving a credit line from NHCash.com.