Get up to $2,000*, fast and easy!
Get the cash you need the same day you apply**
Fast application & instant approvals
No minimum credit score required
Deposits available same day
Private & Secure
* Demonstrating a record of positive payment performance may entitle you to credit line increases up to the maximum line size of $2,000.
** Applicants typically receive approved lines of credit within 1 business day.
Your easy, low-payment borrowing option
If I borrow $
my estimated monthly† payment will be $54.00
See how we compare
PayDay Lender
$
5.71
per day
† Average initial line size between $250-$500. Sliding scale graphic is for demonstrative purposes only. Rates, fees, and billing cycles may vary depending on your account and/or your state's laws and regulations.
NHCash – your alternative to payday loans
No Minimum Credit Score Required
If you've got a low credit score, most lenders don't even look at you. With us, that's not the case. Whatever credit score you have, here you're in the right place.

You can still get approved, even with a low credit score!
Receive Your Money the Same Day
There is no point in making things complicated. With us, the application process takes only a few minutes and the approvals are instant.

Get the cash you need, when you need it!
Private & Secure
For us, privacy is of utmost importance. Your data and activity on our site are protected. Whenever you want to get a new loan, login securely to our application.

We value your privacy!
Trusted by Thousands of Customers!
If you have tried and been disappointed by other lenders who promise loans for customers with bad credit, please check our Trustpilot reviews to see what thousands of people have to say about receiving a credit line from NHCash.com.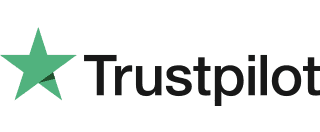 A cost-effective alternative to a payday loan
We provide revolving lines of credit in the states of
New Hampshire, Utah, Kansas and Wisconsin.